News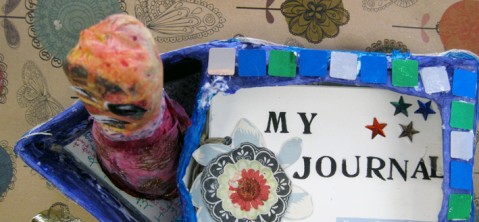 We are very excited to be launching our new website site today and with it launching a new phase in the development of our organisation.
"We need art like we need food and drink"
stated Antony Gormley, in a recent Culture Show Special on the Ice Age Art exhibition at the British Museum in London.  Gormley is famous for his Angel of the North sculpture and he went on to say that the carvings and paintings on show demonstrate that the need to represent our world and our place in it, is vital to help with our understanding and our ability to shape our future.
Creativity Works has an abundance of evidence to demonstrate that the case is still the same in the 21st Century.  Our participants, through creative exploration and the production of art, gain personal skills such as confidence and self-esteem, learn new transferrable skills such as communication, and go on to take advantage of new opportunities for progression and development within their communities.  They also tell us that:
"Making art helps us to make sense of the world and our place in it."
So by putting creativity at the heart of what we do, Creativity Works supports participants to understand where they fit in this world and demonstrates that through our activities and our achievements we are able to shape and transform our lives and our futures.
Creativity Works is confident that now is the time to start shouting more loudly about the high quality work that we have been delivering in BANES and Bristol, work that makes a real difference to people's lives. We are launching this new site as we come to the end of our first year as an Arts Council National Portfolio Organisation.  We have been focusing this year on organisational capacity building, recruiting and inducting new staff to manage our new income generation and enterprise arm and to revitalise our external communications.  These new posts have radically informed our approach to external marketing and the website, new social media links and a revised marketing strategy. They represent a great deal of reflection and work on how Creativity Works communicates about our projects, the difference that we make and how we can better respond to new opportunities in a changing context.
From now on we will be sending out regular newsletters, encouraging people to follow us on Twitter, Pinterest and Facebook, and running a series of Creative Suppers, to name but a few exciting developments. We hope you will join us each month at the Creative Supper Club for fun, laughs, good food, an eclectic crowd, and a 'creative happening'. And do make sure you've liked us, followed us or linked with us on our various social media channels!
And please do send us your feedback on our new website – we hope you love it as much as we do, but if there are any bits you think are unclear or information you think should be up there, please feel free to get in touch: website@creativityworks.org.uk. It will be an ever-evolving site, so do keep popping back!
Lesley Featherstone Director