News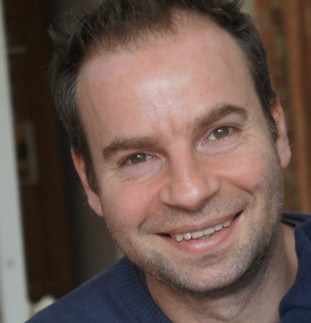 Oliver joins Creativity Works as its Director after a short stint as Creative Learning Manager of Cambridge Junction. Previous to this, he spent five years as Associate Director of Trestle Theatre Company where he not only directed touring productions and large-scale community projects, but also managed their participation and education work. In collaboration with Middlesex University, he created and delivered a unique MA Education (drama) for teachers of secondary drama and theatre studies. He is also an Associate Director of the National Youth Theatre, a visiting lecturer at E15 Drama School, and the Artistic Director of his own theatre company, Blindeye that creates work on political and human rights themes. Oliver has worked in the South West before, when he was Youth Theatre Director at the Theatre Royal Plymouth, and is very happy to be re-connecting with this part of the world.
Oliver first became interested in socially engaged arts after studying the work of Augusto Boal, and continues to use his philosophy of empowering participants through high quality artistic engagement, equipping them to change their lives and those within their community. He has specialised in working with young people both in the UK and abroad, and was the first Arts Director of Platform, the new Youth Arts Hub in Islington, London. He has recently created and delivered the first ever theatre participation project in Saudi Arabia, and was on the Arts Council steering committee examining whether Drama GSCE is fit for purpose.
Oliver is a fanatical supporter of London Wasps Rugby team, and is a part time chocolatier when he can fit making truffles around taking his dog for a walk and looking after his young baby. [We're looking forward to sampling his chocolates in the office ;)]. He has also written radio plays for young people for the BBC, and is venturing into writing children's books.