News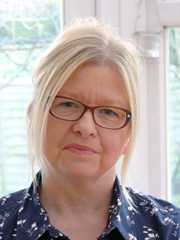 THE ART OF FUNDRAISING co|Create on Jan 31st went with a bang!
On the last Friday of the month – the day for all Creativity Works coCreates – 21 Artists and Creatives met at Bath Artists Studios to learn "The Art of Fundraising". Now we all know funding workshops can be a bit stodgy but this is what two participants said about our workshop and the booklet we produced to accompany it (and no funding crossed palms!):
"I have previously attended so many tiring boring training sessions this was very real – it was brilliant. I am now inspired and energised."

"I will clutch my book to me 'til it gets battered".
At the event, Jo Byron, Creativity Works' Trustee and fundraiser extraordinaire, led the workshop which took the delegates on a fundraising explorative journey: from the 'nuts and bolts' of fundraising into the deeper darker intricacies of what many consider one of the most subtle and illusive of arts. Jo, generously shared some of her 15 years of experience, leading those present from the basics, through to advanced searches.
Artist Jill Carter, who worked with Jo in successfully applying for a "Grant for the Arts" explained first hand how she had experienced the funding journey – in a real living case study. And together they illuminated how best to approach, structure and add value to the application procedure. Jill is also soon to launch her exhibition "Curious Narratives" – exploring the notion of identity through the act of storytelling.
For more information on our co|Create programme please contact mags@creativityworks.org.uk / 01761 438852.