News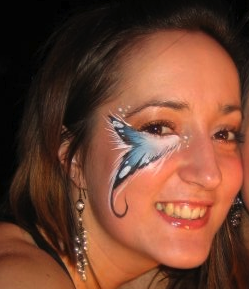 Profile: an insight into working with CW
Job title:
Communications and Administration Coordinator
When did you start working for Creativity Works?
September 2012
What is your professional background?
After a degree in French and Italian at Royal Holloway University I landed myself a job in Bath at an engineering company where I worked in international sales and marketing for 4 and a half years. Whilst there I travelled a lot for work which I loved, including China, India, Hong Kong, Singapore, Australia and much of Europe. I also completed an evening course at Bath College: CIM Professional Diploma in Marketing.
After this I worked at Future Publishing for a bit in their Brand Marketing team, organising covermount gifts and promotions across 19 digital creative and computing magazines and online, then I moved to Clarks Shoes in Street where I worked in their digital marketing team.
In September 2012 I joined the team at Creativity Works as Communications and Administration Coordinator, working 3 days a week: a role which allows much flexibility and creativity, whilst knowing that you are helping to make a difference to the lives of other people, which is great.
What does a typical day look like for Rosie at Creativity Works?
No two days are the same. When I get into the office I tend to check emails and social media, deal with any enquiries that have come in, then take a moment to research and schedule social media posts for any interesting news items we have from projects or staff. My day can then consist of any number of things from designing leaflets or posters, to working with colleagues to plan promotion of events or courses, editing the website, putting together the monthly email newsletter, placing a stationery order, general admin, updating policies or marketing strategy and anything in between.
What do you enjoy most about working here?
I love the varied nature of the role and the freedom to learn new things and improve and develop systems, procedures and marketing initiatives. I have, for example, bought illustrator and I am teaching myself how to use it in order to design more professional looking posters and leaflets for Creativity Works.
What do you find most challenging?
The most challenging part of the job is the fact that we all (apart from Oliver) work part time and we all have so much to do within our hours. This can present difficulties at times and means that we need to communicate well within the team and work very efficiently.
Another challenge from a marketing point of view is the fact that there is still such a stigma associated with mental health challenges, which means people naturally find it hard to talk about their personal experiences and vouch for the work that we do. It is so helpful to have personal stories which the public / funders / commissioners can perhaps identify with, when trying to demonstrate how important our work is. I think it is so important to work towards breaking down this stigma so that people will feel as comfortable talking about their mental health as they would about a broken leg, but I know this is very difficult.
What has been your biggest professional or personal achievement to date?
This would have to include the large amount of travel I have been lucky to experience during my first job and in my personal life (I love travel, languages and exploring other cultures), also my CIM marketing qualification (which took up many evenings for 2 years), and latterly buying a house. I have also recently been re-modelling our house by knocking walls down and building new ones (not personally!). My work is never done. 🙂