News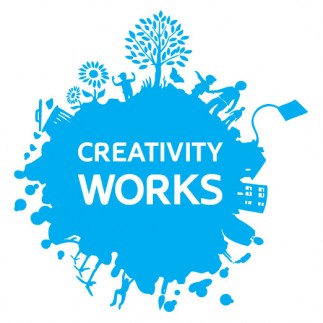 Profile: An Insight into Working with Creativity Works
What is your connection with Creativity Works?
I joined the board of CW in December 2015 so I've been a trustee for just over a year now
How did you first come across Creativity Works? 
I was aware of their work through my previous role as a commissioner in B&NES and also through my mental health network connections.
What made you want to work with this organisation?
I was looking for an opportunity to get more connected to some sort of creative activity, and although being a trustee doesn't necessarily mean I'm involved in the 'hands on' creative work, I feel as though I've joined a really creative group of people and I'm really enjoying learning about the arts and the links with health and wellbeing. I was also really impressed by the fantastic projects Creativity Works has delivered and thought I'd like to be part of that.
Which projects have you been involved with / how have you helped support Creativity Works?
 I've mostly been involved in supporting the board and the director with my knowledge and skills from my 'day job'. I've worked for many years as a commissioner of social care and voluntary sector services so I understand how the system works and how organisations need to position themselves in order to be attractive to potential funders. I've also contributed knowledge about the strategic health and social care agenda locally and how Creativity Works might fit into this.
What have you enjoyed the most about working with Creativity Works?
I think I've enjoyed the people most of all. The trustees are a really great bunch with a collective good sense of humour, but also a hugely diverse range of skills and backgrounds. It's great to be part of some of the challenging discussions we've had about how to move Creativity Works forward and grow the organisation.
What have you found surprising about Creativity Works?
I've found it surprising how much can be achieved with a relatively small core of staff. It's a real testament to their passion and enthusiasm for the work they do and I've been touched by the real impact and connection that has been made with individuals and local communities.
In what way has Creativity Works been of value or support to you?
Joining CW has made me realise that I don't just have to stay with the same old version of me, that I can branch out and do new things and I can continue to develop. It has been part of a bigger journey I've been on over the past few years and it's been really valuable to be welcomed into a new and dynamic environment.
What has been your biggest professional, personal or creative achievement to date?
I'm not sure how to answer this one! The things I'm most proud of tend to relate to the relationships I have with the people who mean the most to me. If I can say it's an achievement to have positive and enriching relationships with my children, family and friends and to see them develop and grow over time, then that's what I'd say. Maybe that's part of what drew me to Creativity Works as well as I had the sense that relationships are key to the work that goes on with both the artists and people who participate, and it's all about growth and development.
 Do you have any creative aspirations for the future (with or without Creativity Works)?
It feels as though Creativity Works is on the cusp of becoming a bigger and more impactful organisation, taking the next step in its own development. For me personally, if I can crack on with my garden 'grand design' this year then that would be wonderful!