News
The New Beginners Writing Group ran for 12 weeks and was facilitated by Roz Mascall, who you can read more about in a profile piece she has written for us.
There has been some wonderful work created by the group and here is a selection that they have shared with us.
Writing Recipe
Method
Get inspired. Brainstorm ideas at medium heat.
Using a pen and paper, ink some words onto the page.
Open up your imagination and chop up some themes and add some depth with apple peel.
Build up the peaks, add colour and some more depth with rhythm.
Divide the mixture into portions. Smell the letters forming together.
Smooth the topping and anticipate the tastefulness and enjoyment.
Be patient. And give encouragement for the juices to flow.
Let the colours emerge.
Add sprinkles of cinnamon to taste.
Enjoy the fun of the creative process.
(A group collaboration)
**********
The Acrostic Tortoise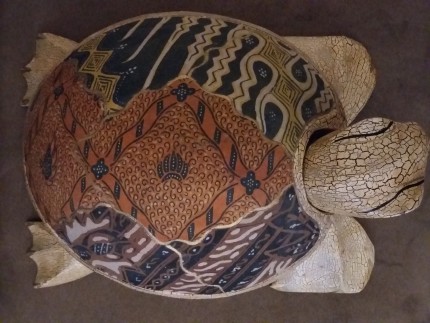 T he tortoise was gliding across the beach. His legs were slipping across the sand.
O racle was the name of the tortoise
R aisins were is his favourite food
T oday seemed more important than tomorrow
O racle loves being in the shade
I nside the shell it is nice and warm and protective of his crackling skin
S unrise to sunset, looking for the sand dunes to hide in
E veryone he meets tells a story and takes a while like his slow movement.
By Immy
**********
Telekinesis
If I had a superpower…
If I had a superpower I would have telekinesis so I could make dances with objects. I would go to the Amazon rainforest and I would make rhythmic beats with objects of the forest. Beats off the trees and through the rivers, in the air and amongst the leaves. Then make them dance in balletic formation to the melodies of Tchaikovsky's The Seasons. It smells of tree bark and earth, minty leaves and bird feather. The breeze in my hair, the vibration of the earth travelling up my feet. The energy of its life's blood coming through, finding its place in my heart.
If I lost my superpower…
If I lost my superpower it would very quiet and still within me and around me, like a great energy had been lifted from me. I would be a little lighter in step. My eyes less feverish, my tongue less pulsing and my fingers less throbbing. I would feel a great calmness. I would feel a loving harmony that even if a dandelion where to settle on my arm I would leave it be. A great responsibility would have been taken away and I would feel peaceful and contented.
by Sita Rymer (Volunteer)
**********
The Swamp Frogs
The swamp frogs croaked in unison
The croaking frogs on Lilly pads
were croaking in unison they went wibbet
wibbet
wibbet
and
wibbet
All day long they heard the croaks from
A mile away
The frogs really enjoy croaking after the storm
The rainbow brightened up the day light breeze
Across the pond, life is awesome
Towards daylight they croak very gently as they
are hungry for breakfast at dawn
The sunlight breeze awakens them in a gentle way
The sliver of their bodies in the cold morning spring air
has dawned upon us all.
By Immy (Co-facilitator)
**********
A feminist
There's a passionate feminist
who's called a fundamentalist
they say he's dreaming
For him it's searing
That dreaming passionate feminist
By Julia
Haiku
Shades of black and white
a stark contrast in itself
as time passing by
By Julia
**********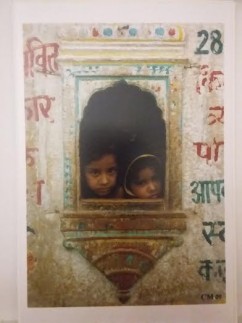 Indira and Bahnu
Indira and Bahnu are both seven years old and they love playing together. But the thing is, their mother often keeps them locked up in their room, and they can only look outside onto the street below, which would explain their anxious looks. They love their mother, for they are both twin sisters, but their mother is hamstrung by their father who is a wicked man, who beats his wife and won't let her out either. By profession he is a rickshaw driver, not necessarily a bad thing, it's just that he had an unhappy childhood and can't help revisiting it on his wife and children.
One day, his wife decided to fight back, so she hit her husband over the back of the head with an oven bread board and he collapsed unconscious. She hoped she hadn't killed him, just to give him a bit of his own medicine, but in fact he did die.
Eventually the police came round and quickly summed up the situation and took Indira and Bahnu's mother away for questioning. This left the two girls very unhappy and feeling in such shock, because although their father was a bad man, they still loved him, as they loved their mother.
By Andrew