News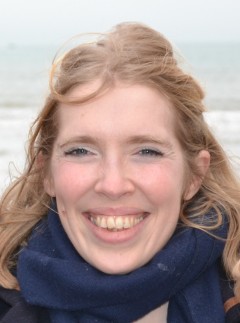 What is your connection with Creativity Works?
I'm a trustee
How did you first come across Creativity Works?
Creativity Works has been on my radar for several years – I've been really interested in your work in wellbeing and keeping up-to-date with the organisation from afar, so it's a real privilege to be directly involved this past year.
What made you want to work with this organisation?
Without a doubt: the responsive approach to local communities, the genuine nurturing of creativity to enhance personal and social wellbeing; and above all the non-hierarchical approach to community development and facilitation.
Which projects have you been involved with / how have you helped support Creativity Works?
As well as sitting on the board of trustees responsible for steering the organisation strategically and financially, I've been particularly involved in looking at communications and supporting Creativity Works in ensuring its message and approach is widely shared.
What have you enjoyed the most about working with Creativity Works?
Seeing the energy and dynamism of the staff and being part of an organisation that genuinely appreciates creativity and that allows it to seep into discussions, meetings and onto the walls freely! It's lovely to be part of an organisation that allows creativity into the conversation without feeling like it's a threat to business.
What have you found surprising about Creativity Works?
Not so much surprising, but I've really appreciated the organisation's fluid and interchangeable understanding of the roles of participant and artist, facilitator and student.
In what way has Creativity Works been of value or support to you?
As my own work is quite far from home it's been wonderful to meet some creative and inspiring individuals working in the fields of arts and wellbeing closer to home. I've also found it very valuable to gain an insight into how other boards operate and to understand more about socially engaged art.
What has been your biggest professional, personal or creative achievement to date? 
Often it's probably the smaller things that tend to have the biggest impact. Professionally, I'd probably say the thing that resonates with me daily is seeing the profound impact that doing something creative can have on confidence and self-esteem.

Personally, my two children are a constant life-affirming source of wonder!
Do you have any creative aspirations for the future (with or without Creativity Works)?
I hope to do all I can to ensure our children get to grow up in a world where the arts thrive and are valued as integral to our being and wellbeing . On a more local level I would dearly love to see Shepton Mallet as more of a creative and cultural hub in the region and for the town centre to have a bit more TLC.