News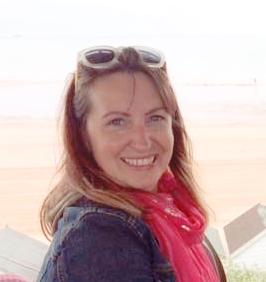 What is your connection with Creativity Works?
Hi, I'm the Communications & Administration Coordinator. I'm covering for Rosie Dedman who is on maternity leave.
How did you first come across Creativity Works?
A few years ago when I was looking for creative companies that reflected my own desire to use creativity as a tool for wellbeing. I initially signed up as an Artist.
What made you want to work with this organisation?
The ethos and values of Creativity Works (CW) mirrors my own and I have had personal experiance of the powerful effect creativity can have when going through mental health challenges. I wanted to be a part of something that was creating such valuable work and reaching and helping vulnerable people.
Which projects have you been involved with / how have you helped support Creativity Works?
I joined in May this year and as well as creating the monthly newsletter, I developed and ran the first Summer Wellbeing Challenge for CW. This was an online challenge based on the 5 ways to wellbeing which ran throughout August. We had some great feedback and engagement from this so will be running it again next year.
What have you enjoyed the most about working with Creativity Works?
Being part of a friendly, passionate and creative team having been self-employed for the past three years is tremendous. Sharing ideas and being part of the core that helps keep Creativity Works going. I was very excited when I got the job!
What have you found surprising about Creativity Works? 
The vast body of work that has been created by such a small organisation over the past 30 years since Creativity Works was first set up. Also the challenges faced when  obtaining  funding to be able to deliver what we know is vital work. Also how such a small team can actually have so much in common! Lots of serendipity. 😉
In what way has Creativity Works been of value or support to you?
So far, enabling me to learn about what it means to work for a charity and all the different partnerships that are part of the treads that enable Creativity Works to deliver high quality courses and projects. I'm sure there will be lots of other areas I will feel the benefit of working with CW the longer I am here.
What has been your biggest professional, personal or creative achievement to date?
Hmm this is a tricky question as I have a few things that I'm proud of! They range from running my first Creative Adventure on Lundy Island last year, Completing a 197 mile modern pilgrimage from Brecon to Morwenstow following (roughly) in the footsteps of a 5th century saint called Morwenna, to creating and running my own courses. Also seeing how far I've come in the past four years since leaving my job at a large corporate firm. Sometimes I feel I'm not doing enough, then I stop and look back and see all the projects and people I've met so far and feel an immense sense of joy and satisfaction. Giving things a go rather than wondering 'What If'
Do you have any creative aspirations for the future (with or without Creativity Works)?
For Creativity Works, to continue to raise awareness of what we do and make the Summer Wellbeing Challenge even better next year. I hope that once my contract comes to an end, there will still be opportunities to be a part of this amazing team and creative charity. I see big things ahead for Creativity Works!

Personally, YES! Lots. I am currently planning my next Creative Adventure which will see me visiting over 60 islands around the UK, completing my 40/40 project which is an on going list of challenges I'm completing in my 40s. The BIG dream though is to combine my love of Creativity, Adventure & Nature (CAN) and set up a creative hub in a woodland setting, ideally near to the sea!