News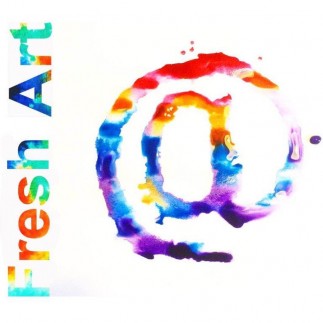 Deadline for applications: Wednesday 30th November
Fresh Art@, a partnership project supported by Creativity Works, Avon & Wiltshire NHS Mental Health Partnership Trust (AWP), The Holburne Museum, No1 Royal Crescent, The American Museum in Britain and Sirona Care & Health, creates new artwork to enliven NHS communities, created by people with experience of mental health challenges enabling them to explore, develop and grow through creativity and contribute to community projects.
This year Fresh Art @ will be focusing on providing creative engagement for people affected by or caring for those who have experience of mental health challenges.
There will be 4 sessions delivered on an acute inpatient ward at Hillview Lodge at the RUH (Royal United Hospital) and 12 sessions delivered in the community within Bath Museums.
The project offers participants an opportunity to learn new creative skills in a friendly, supportive environment. It provides a chance to make new friends, share experiences, promote wellbeing and have fun. The museums provide inspirational environments and collections that can be used to stimulate creativity and engage participants. The artist will provide a range of inclusive creative activities. Some of the artwork made by participants and staff will be donated to the Fresh Art@ Project and will be displayed at The Swallows at Paulton Hospital. There will also be an opportunity to exhibit work as part of the Bath Fringe Festival end of May – June 2017 and other community events.
Fresh Art@ project has two artist opportunities commencing February 2017
To deliver a series of 12 creative sessions within Bath museums (The Holburne Museum, No 1 Royal Crescent and The American Museum) weekly on Thursday afternoons from 16th February 2017. This community project will be for people affected by or caring for those who have experience of mental healthchallenges
To provide a series of 4 creative sessions on an acute inpatient ward in Hillview Lodge, RUH, Bath
If you are interested in either or both of the above opportunities please provide a project vision for delivering a series of creative sessions.
For the Full Artists Brief please download this PDF: Artists Brief Fresh Art