News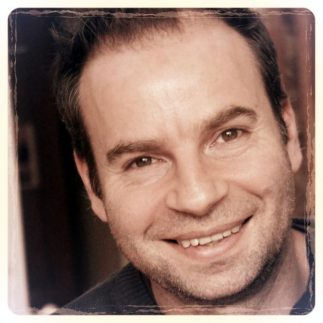 Last Tuesday saw the final session of our pilot Creative Care Course run in collaboration with Bath College at their Care Academy. The ten-week programme, open to anyone but specifically targeted at students and those working within the care sector, was also supported by Skills for Care. The participants were introduced to a number of ideas and techniques, as a foundation for their creative practice.
They explored theatre, dance, poetry, and visual art amongst other things and in their penultimate session, created a manifesto based on their learning and experience, supported by artist Ali Brown. I think it is fantastic and an emblematic fusion of our socially engaged approach, our commitment to our work in care settings and our support and development of artists and creative practice.
Here it is:
Creative Care – A Manifesto
We believe…
In valuing care, time, people, process, lives and living and 'being'
In caring creatively for the whole person: body, mind and soul
In making safe, trusting spaces for creativity to thrive
In being flexible and making adjustments – both big and small, to allow creativity to flourish
In fun!
In discovering questions, whilst looking for answers
Creativity is play
Creativity creates a sense of freedom
Creativity is about remembering who you are – it allows you to be yourself
Care isn't just for the person living in the home, it is for everyone, staff included.
This last item is very much what our three year Home Service project has been about: embedding creativity into the care home setting, working with residents, staff and families alike. This project is now nearing its end and we had a great celebration of some of the work that we have been doing in Robinson House, Stockwood, Bristol, where Ali Brown has developed a multi-functional sofa, upholstered in material emblazoned with the residents' own art work. It contains beautiful and meaningful objects in its cleverly designed pockets, including photos, lavender and little toys. It also accommodates books relating many of the stories that have been told by the residents over the past couple of years. Working with arts organisation Stand&Stare, these stories have been made into stunning books that use their tangible memories app to engage aurally with the stories. One of these books was a wonderfully crafted poetry anthology, alongside workshop resources for carers and their families, created by Hilda Sheehan, who has been working mainly at Cleeve Court in Twerton.
We very much hope to continue our work with Elders and are always interested in talking with individuals and organisations about possible collaboration, so do get in touch if you have an idea, or would like to be involved in our work with Elders or in the care sector more generally, in the future.
I hope that you have a wonderful Easter, full of creativity! I am off to make some sugar-free Easter eggs for the kids – they'll love 'em!
Olly
Director, Creativity Works