News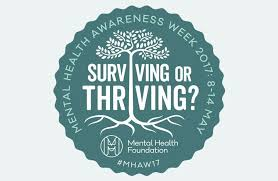 Join us in Exploring the 5 Ways to Wellbeing through Creativity and Nature
As part of Mental Health Awareness Week, Creativity Works are hosting some creative activities in the garden at Leigh House that will explore the 5 ways to Wellbeing.
Join us for a fun and creative afternoon!
Wednesday 10 May 
3.00pm – 5.00pm
Leigh House, 1 Wells Road, Radstock BA3 3RN
This event is Free – but booking is essential
Please email Philippa on philippa@creativityworks.org.uk or call 01761 438852 to book your place
All ages are very welcome!
Check out what else is going on this week around B&NES – Mental Health Awareness Week Events