News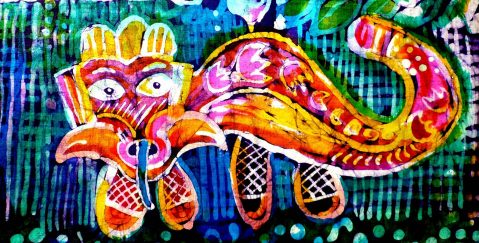 Exhibition and free workshops as part of World Mental Health day
This exciting exhibition of paintings, prints, photography, 3D artworks and writing are created by local artists. The 'How I Make It Work' exhibition responds to the theme of mental health and wellbeing in day-to-day life and in the workplace.
When:10 – 14 October
Where: 44AD Gallery, 4 Abbey Street, Bath BA1 1NN
Times: Open daily 12.30 – 5.30pm
See workshop listings below
Free workshops as part of How I Make it Work
These Creative Workshops are being held at  44AD Gallery, 4 Abbey Street, Bath BA1 1NN
Come and join us and for Free creative workshops inspired by the 5 ways to wellbeing (Connect, Keep Learning, Be Active, Give and Take Notice). This stimulating programme includes singing, drama, visual arts, writing and movement.
Tuesday 10th


Brunch and talk about Mental Health in the Workplace


Time: 9.30am – 12.30

Learn how to spot signs of ill mental health, appropriate communication, implement wellbeing support. Donation £5 on the door.

Sing It Out – Singing with Judit Solero
Time: 12.45 – 1.30pm

No Booking required
see article above for more details on this project.

Wednesday 11th

Story making and walking – Making It Up As You Go Along 

with Oliver Langdon, Kilter Theatre

Time: 10am – noon

Create stories by walking, noticing, making connections & pealing back the veneer of ordinariness that obscures the extraordinary within

Thursday 12th  

Painting and Textiles – Collaborative batik banner with Barbara Disney

Time: 10am – noon

Using vibrant coloured dyes and hot wax we will explore the ancient art of batik to create a textile piece. Looking at pattern and design from around the world the group will create a piece for public display. All welcome, no experience needed.

Friday 13th

Writing and art making – How I make it work: imagination & invention with David Davies

Time: 10am – noon

Connect to creativity and inspiration using writing and found objects.

Saturday 14th

Moving Stories with Catherine Brown

10am – noon

Our bodies have a story to tell. This workshop will open a dialogue with our inner landscapes and the stories of our bodies. With movement, meditation and art work.
To book on any of the workshops (other than the singing workshop) please contact The Wellbeing College 
Volunteer Opportunities
We have two upcoming opportunities that might just be what you are looking for…
Helping plan and curate the 'How I make It Work' exhibition and events in Bath as part of World Mental Health day/week 9th – 14th October (See full details above)
Singing project, Bath. Do you love to sing? We are looking for people to join a new community choir starting in October run buy Judit a singer and a music therapist. Judit brings a wealth of knowledge and enthusiasm to this new project and we would love more support for this new venture. (See full details above)