News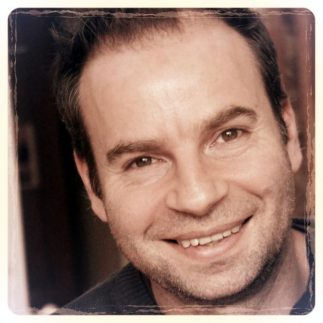 We were very pleased this month to be announced as Cultural Producers for the forthcoming Bath and North East Somerset Arts Development commissions. This role will see us find, support and develop four Community Representatives, two from Foxhill and two from the Somer Valley. The commissions have been devised using a cultural co-design model, as advocated in Arts Council England's recent report on the Arts and Communities Programme.
This is a socially engaged approach, in which a number of Co-creators are involved in the assessment process and the appointment of the successful contractors. With our support, they will then act as the conduits between the artists and the community, ensuring the specific needs of their community are met. Additionally, we will support and facilitate artists working within the project to develop a socially engaged approach to their artistic practice. This is an obvious fit for Creativity Works and complements the work that we deliver on our co|Create programme of support, development and training for socially engaged artists.
For both areas, the Somer Valley and Foxhill, we will be convening a Co-producers Group so if you are interested in being a part of this and shaping the delivery of the artistic programme in either area, then please do get in touch. It is not too late to be considered as one of the Community Representatives as well. Please do get in touch ASAP if this role is something that you might find interesting and rewarding.
Last week, we delivered a fascinating and very enjoyable workshop for students from University College London Institute for Environmental Design and Engineering. The students, most of whom were from China and other areas in the Far East, were visiting Bath on a field trip and we worked with them for an afternoon exploring how they might bring Creativity and Wellbeing into their practice as future engineers and architects. We focused the workshop around the 5 Ways to Wellbeing and, after some hilarious ice-breakers and creative exercises, themed by each one of the Ways to Wellbeing (connect, be active, take notice, keep learning, give), we set the students the task of using these ideas in a building, design and construction scenario. The results were intriguing, innovative and, in many cases, both grand and graceful. Treetop classrooms with gigantic slides leading out of the playground and down into town were some of the features of the School design, whilst Library spaces were reimagined using the shape and mechanics of a book to define space and disseminate learning. The future of environmental design is in very good hands!
We are very interested in pursuing more work of this nature, responding to the bespoke needs of Universities, schools and other educational institutions, businesses and enterprises and other cultural and third sector organisations. If you are interested in working with us to explore creativity, wellbeing, group dynamics, resilience, social enterprise or any other area of your work (or play!) please do get in touch.
Director, Creativity Works