News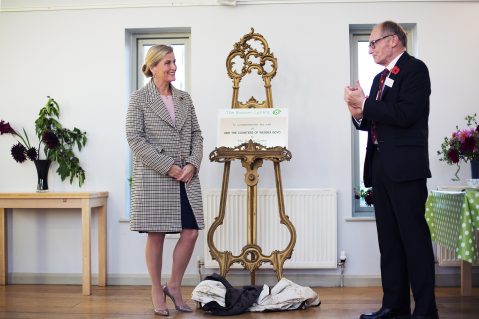 HRH The Countess of Wessex attends the launch of Well Wessex – a new collaboration supporting good health and wellbeing throughout Somerset.
Creativity Works are part of a new collaboration with three other charities: The Balsam Centre, Chard WATCH and Heads Up, with the aim of improving effective mental health provision across Somerset by sharing their knowledge, expertise and resources. 
Each charity has its own individual approach and all include use of peer support to assist in recovery and maintenance of good mental health and wellbeing. The charities have been developing a new and effective model to meet the many challenges and changes currently taking place in the field of mental health.

The launch of Well Wessex, held on the 01 November at the Balsam Centre in Wincanton, was officially opened by HRH The Countess of Wessex, who has been on a tour of the South West. 
Photo by Oscar Yoosefinejad