News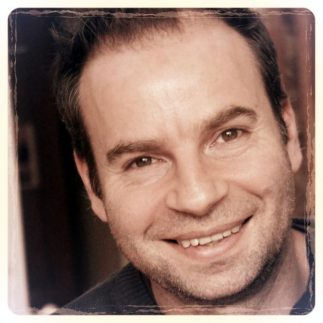 I have recently had the fortune of experiencing two provocative, challenging and significant cultural encounters.
Firstly, I attended the South West Theatre Symposium presented by Salisbury Playhouse, Take Art, Activate and Theatre Bristol in collaboration with Viv Gordon, entitled 'Illuminating Voices: Shining a light on good practice.'
This year's event asked if the theatre industry is conducive to good mental health and positive wellbeing, and how can we learn from, and support, artists who manage their mental health on an ongoing basis.
The day was full of provocations, discussions and practical sessions, and I myself chaired two fascinating break-out discussions concerning peer-support for artists. We were also treated to a work-in-progress performance of Viv Gordon's next piece of theatre.
Viv, a performance artist & arts and mental health campaigner, spoke about her own experience of making work and being an artist with particular needs due to her mental health challenges. It was a fascinating insight into her process of both making and touring work, from an inspiring artist. Alongside Viv, were equally inspiring talks from Performance Artist Viki Browne, who is Artistic Director of Many Minds, a new Bristol based mental health and performance arts charity, writer Louisa Adjoa Parker, and the brilliant and highly entertaining Dolly Sen. If I hadn't been chairing our own break out discussion, I would definitely have gone to Dolly's placard making workshop, exploring disability in the arts.
I found the day inspiring, thought-provoking, and above all very moving. At Creativity Works much of our work is with people who experience mental health challenges, but there is always more that we can do to support both these participants and our artists and to ensure the arts are open, accessible and reflective of everyone in our society.
At The South West Theatre Symposium, I left with the feeling of having seen the world from another viewpoint, from the view of 'the other,' 'the outsider.' It was ironic then, that that evening I sat down to watch the Bafta and Oscar-nominated film, The Shape of Water. The plot (and I quote here from Wikipedia) follows 'a mute custodian at a high-security government laboratory who befriends a captured humanoid-amphibian creature.' Sound a bit far out? It isn't. It is a vital, beautiful, contemporary parable of love and being an outsider.
I highly recommend it, and indeed Viv's new show (which has a rude word in the title, so I wont repeat it here) that will be touring in the future, and Viki's new show, HELP! that is on now.
Director, Creativity Works