News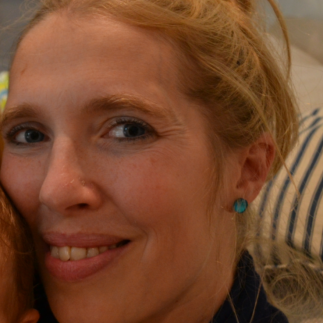 Louise Lappin-Cook, our Chair since 2016, is stepping down and we're seeking the right person to take on this exciting role. Louise shares her experience of being Chair below: 
Its been such a privilege being Chair of Creativity Works and working alongside such a progressive and dynamic team delivering socially engaged arts right across the heart of B&NES and the south west.
I have learnt a lot during my time as Chair. Creativity Works is not only working on the front line of services providing vital creative opportunities through the creative well being programme in NHS settings but it is also playing a vital role training and equipping artists, leading creative thinking on co-creation and community engagement, and helping to shape national and regional policy in this areas. It has been incredible to see how co|Create, the Creative Wellbeing Programmes and the Wellbeing Challenge have flourished and fantastic to see Creativity Works as part of the All Parliamentary Group for Arts Health and Wellbeing as well as a research programme for Bath University and Co-Creating Change at Battersea Arts Centre.
Highlights from my time as Chair include visiting many of the exhibitions such as @FreshArt, My Time My Space and Snap & Stroll – it's always so rewarding to hear first hand the impact of the work and how much Creativity Work's programmes are valued by those who participate and the vital difference our programmes make to mental health and wellbeing.
I've also been hugely proud that in a time of austerity Creativity Works has retained its NPO status and continues to build a dynamic relationship with so many partners, organisations and funders.
Creativity Works is at an exciting point in its development and we are looking for an inspiring leader to help drive through this change with our CEO Oliver Jones and Board. We are exploring taking on a new venue and premises and fundraising for a capital programme to support this. Creativity Works is also poised for organisational growth and developing our enterprise programme. Being Chair of Creativity Works offers a fantastic opportunity to work alongside a progressive and inspiring team and to lead change which will help future-proof the organisation and spark the next phase in its development. We look forward to hearing from you.
Could you be our next Chair of the Board?
Chair of the Board of Trustees, Creativity Works
Purpose of Role
To lead and direct the Board and the organisation through an exciting period of development and artistic vision
To ensure the Trustees fulfil their duties and responsibilities for the proper governance of Creativity Works
To support the Director of Creativity Works and to ensure the Board works to support all staff and volunteers
Working with: The Director and Staff of Creativity Works, Members of the Board
Contract type: Non-executive, voluntary. For a period of 2 yrs.
Commitment: Monthly meeting with Director, 6 x board meetings per annum, 1 x away day per annum, additional meetings and contact where necessary.
If you'd like to chat to Oliver Jones, our Director or to Louise Lappin-Cook, current Chair, about the role please email 
chair@creativityworks.org.uk
 or call us on 01761 438852