News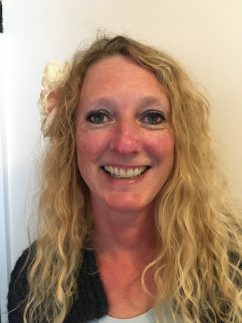 We are delighted to announce that Sarah James will be our new director. Sarah, who has been the director of the Arts Development Company for the past 3 years, will start her new role with us on the 22nd of March.
Sarah, trained in the arts and has held director and senior management roles in internationally and nationally significant charitable arts, cultural organisations and social enterprises for the last 13 years.
Sarah's wealth of experience has focused around socially engaged practice; co-producing and increasing access to the arts and using creativity as a tool for improving health and wellbeing and boosting the life chances of some of our most marginalised communities.
Sarah says, "I'm so excited to take on the Director role at Creativity Works – it's a very well-respected organisation and will continue to play an essential role in supporting and improving people's wellbeing post Covid. I'm also looking forward to increasing and sustaining our support to artists right now and their key role in harnessing and celebrating everything that's positive in our communities."
Commenting on the appointment of Sarah James as the new Director, Trustee and Chair Michael Whitcroft said, 'We are thrilled that Sarah James will be joining us in March. Sarah comes with huge experience of socially engaged artistic practice and will, I am sure, help steer Creativity Works into a new and expanded stage of the charity's development.'
Read the full Creativity Works Press Release: Sarah James Joins Creativity Works – Feb 2021 Press Release