Commission Us
We will work alongside you to develop a Healthier, Stronger, Together community.
Central to the delivery of our work is the inclusional nature of our methods of working and the integration of progression and development opportunities for participants.
We can work with you in many areas, but have identified the following as core areas of delivery:
People experiencing self-harm and depression
Families experiencing complex needs
Ageing Populations – End of Life and Dementia services
We also embed ourselves within the community to develop healthy and sustainable places and communities.
"The mental health services in B&NES is proud to be involved in delivering a range of creative opportunities in partnership with Creativity Works, and can see the pleasure, and personal growth individuals take from participating in this important area of life. This project has been significant in helping to modernise mental health day services". Ron Bevan
Click here to see some examples of creative projects which we can deliver for you.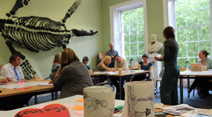 The strength of our work lies in the fact that it is participant driven. We are good listeners; we are responsive; we are flexible and we are creative.
Read More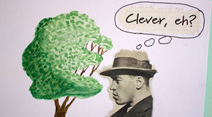 Our staff team and Artists have an impressive array of skills, experience and acumen to bring your project alive.
Read More